Stack cover, integrated hood
At ROBSHIP © , we produce 4 different types of stack covers. Integrated hood or Separate hood, with or without mesh lining. Our stack covers are designed to perfectly fit your folded sail and minimize windage. It's slim shape keeps your boat looking good at the dock, too.

Roll-down, fixable hood part
Many stack covers from other manufacturers lay loose when the sail is hoisted. This makes unwanted wind resistance and lowers the performance of your boat. Our stack cover is different. The hood of our stack cover is made of several fabric acrylic panels and can be rolled down and secured to make it compact and neat while sailing. Once rolled down, the hood can be fixed with side zipper, buckle and webbing. The integrated hood keeps wind, harmful UV ray and is closed underneath the gooseneck keeping annoying insects etc out as there is no large opening.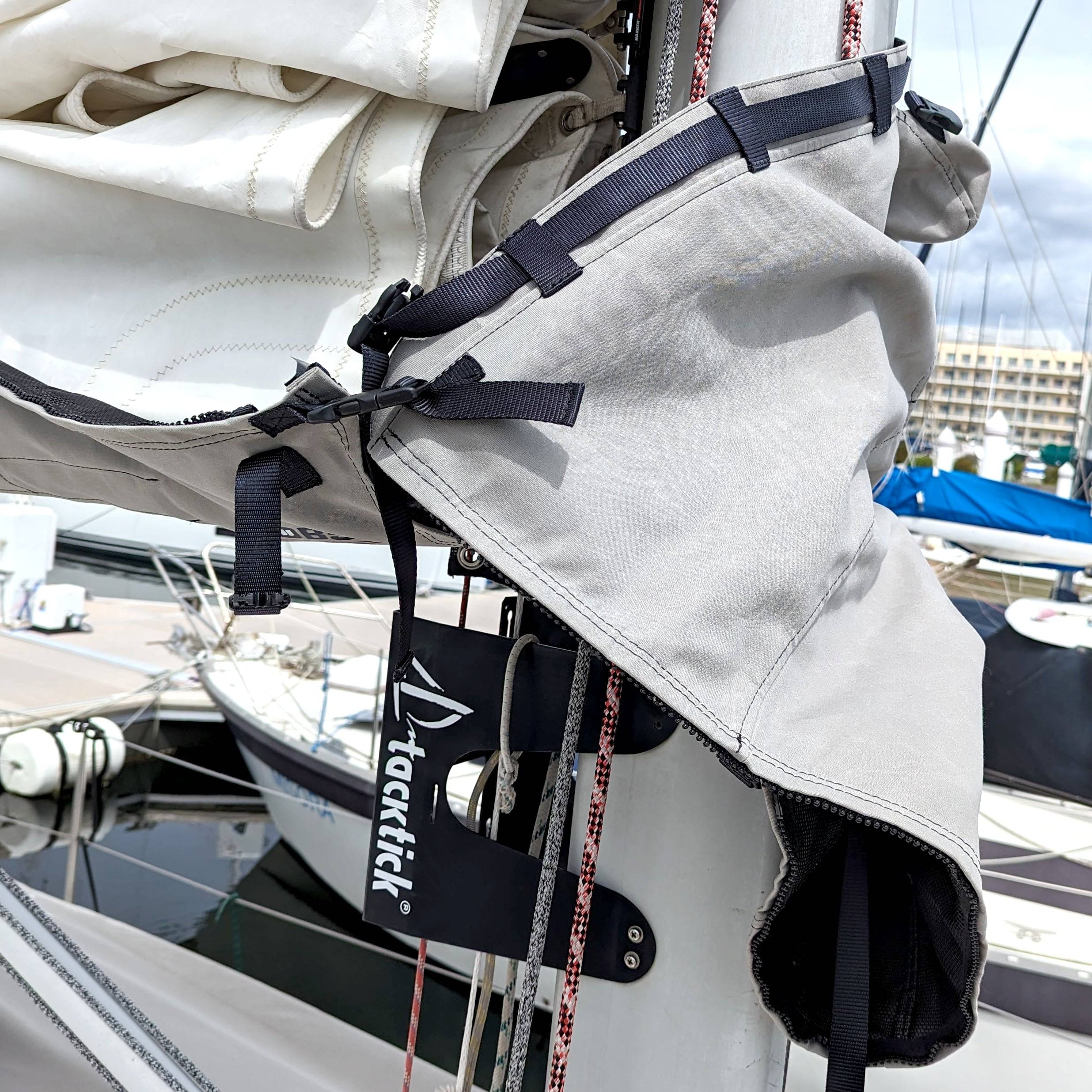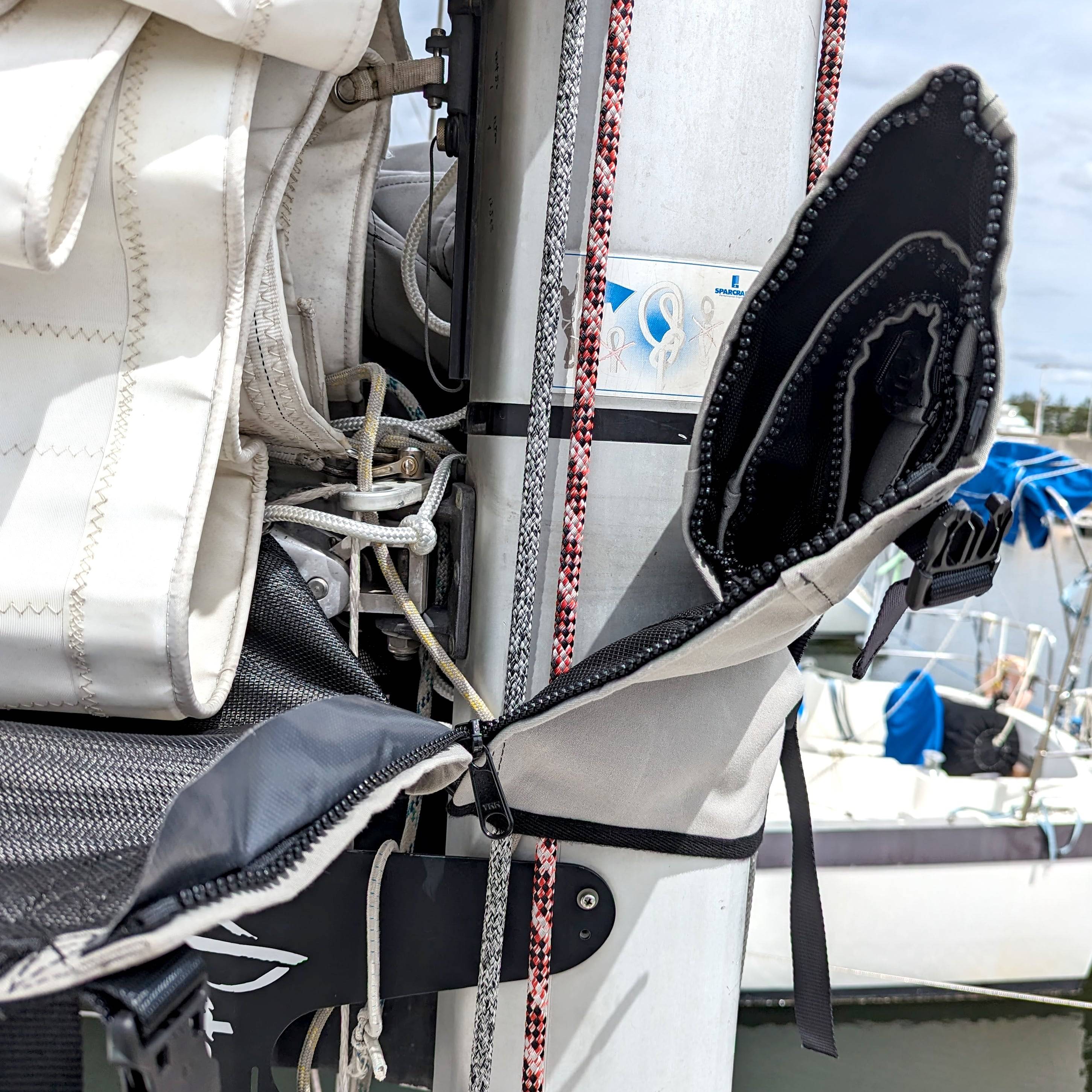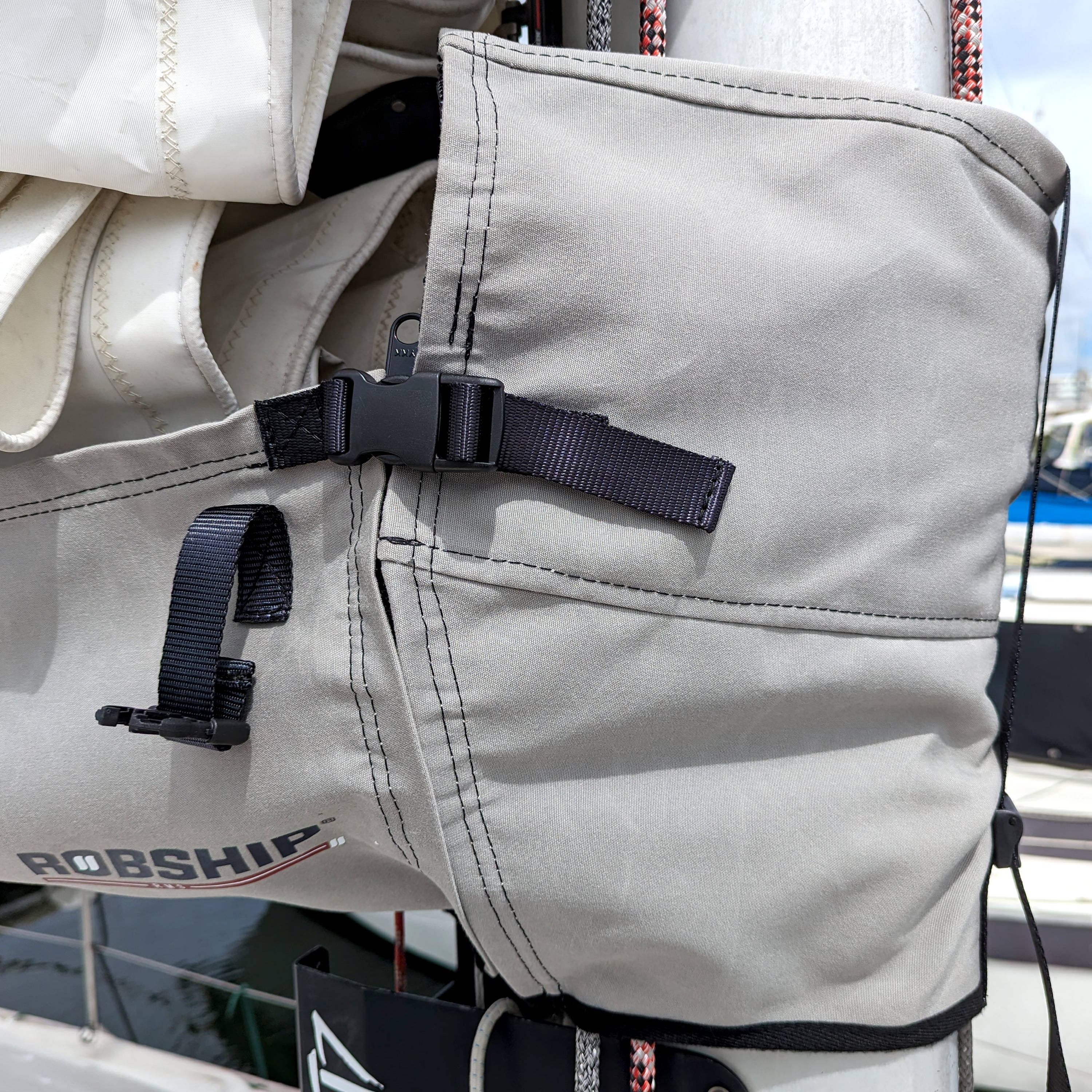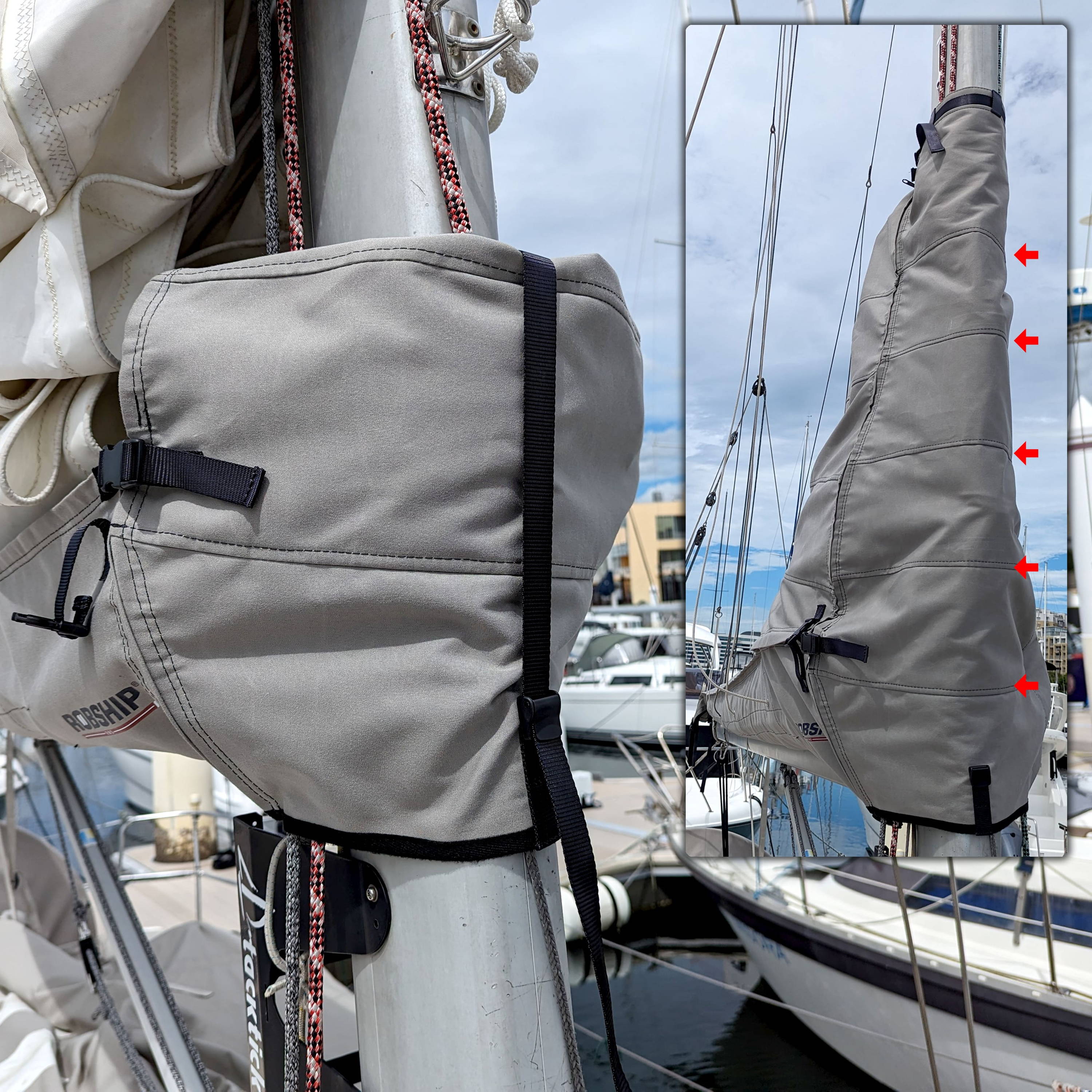 Sail cover can also be rolled down
3 or more webbing and buckle sets are on the inside of the sail cover with the webbing in pockets. One single webbing fixes the both sides of the cover without tying around the boom. This feature enables racing boats to install stack cover as our stack cover can be rolled tight to the boom when while sailing so as to minimize any bad influence on windflow, boat speed or maneuvers. This roll down stack cover is also perfect for the boats that go long journeys.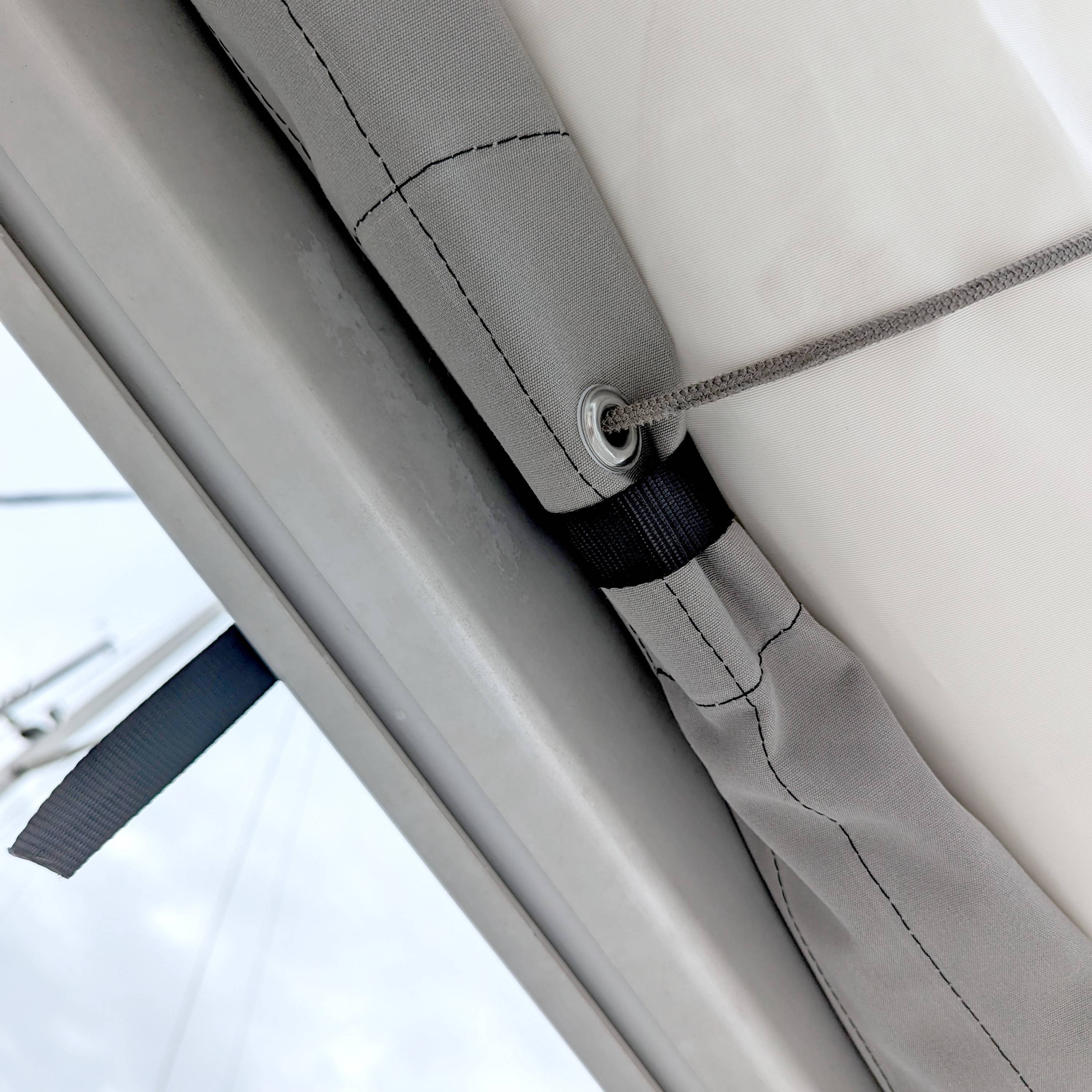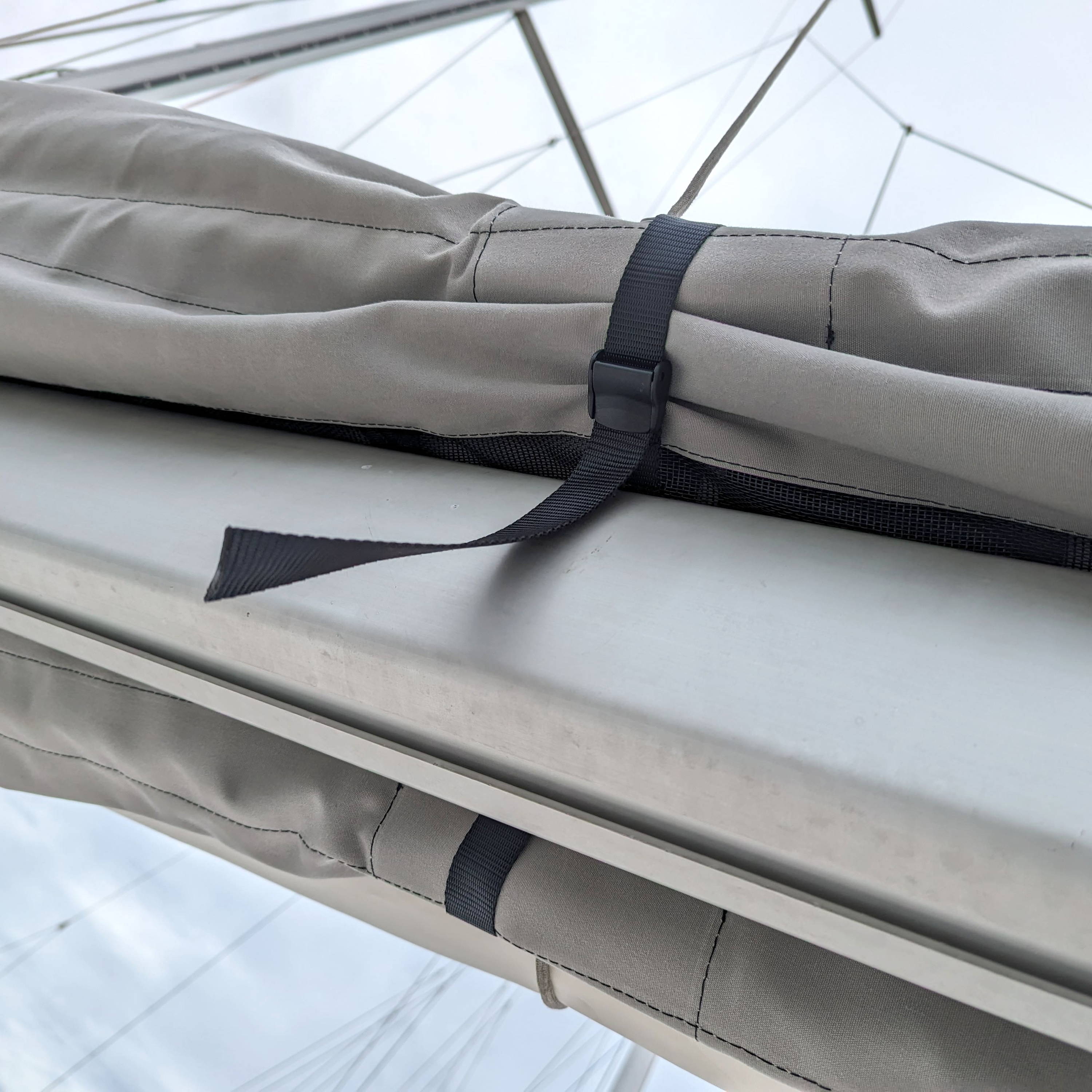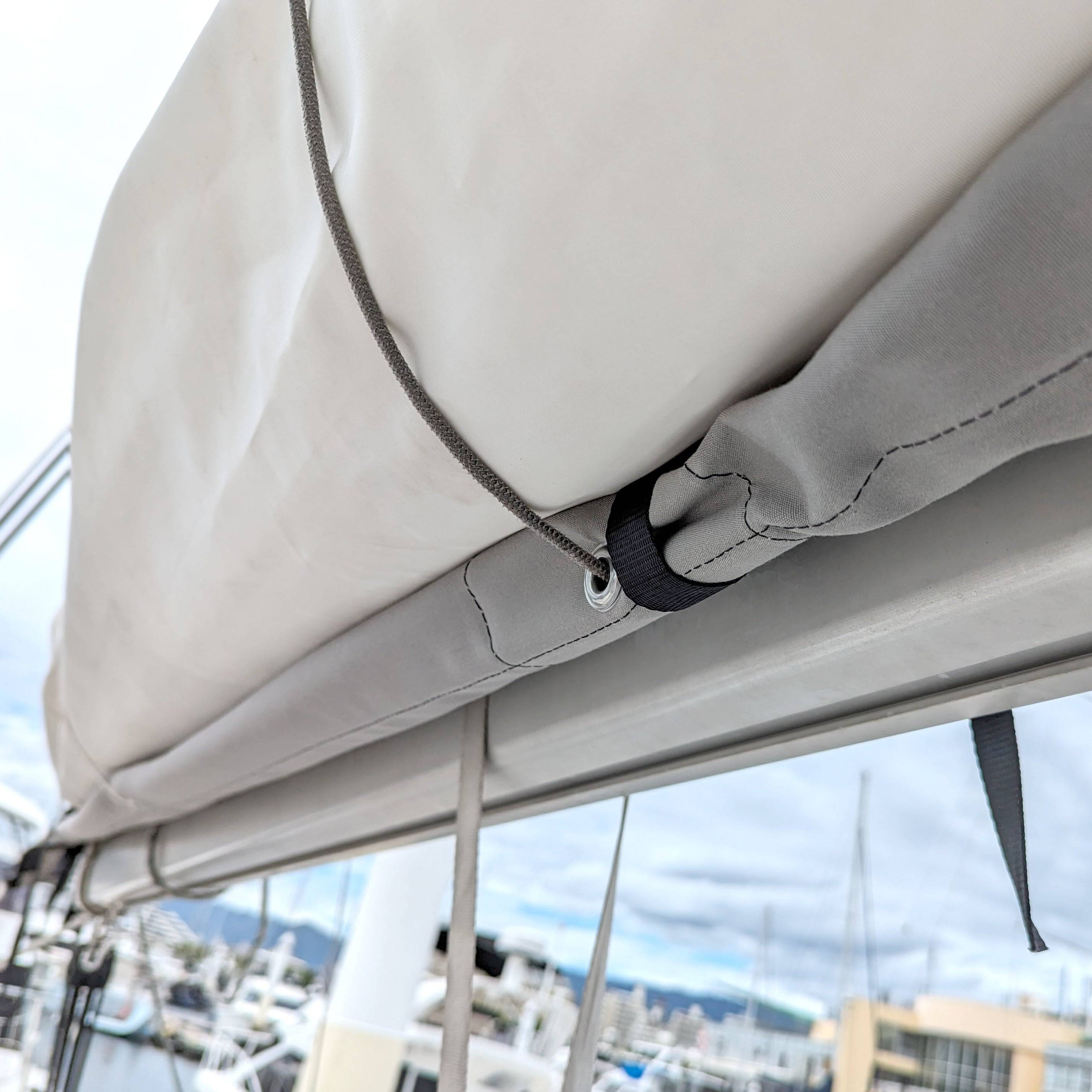 The opening zipper make for easy fitting and installation of reefing lines. Of course the zipper is completely covered with flaps to eliminate UV degredation. With buckles on the both sides of aft end, the cover can be folded and be completely closed. Loose open end of stack covers are perfect for birds to make their nest inside it. Our stack covers have no such openings. This closing feature keeps annoying insect and water out of cover, too.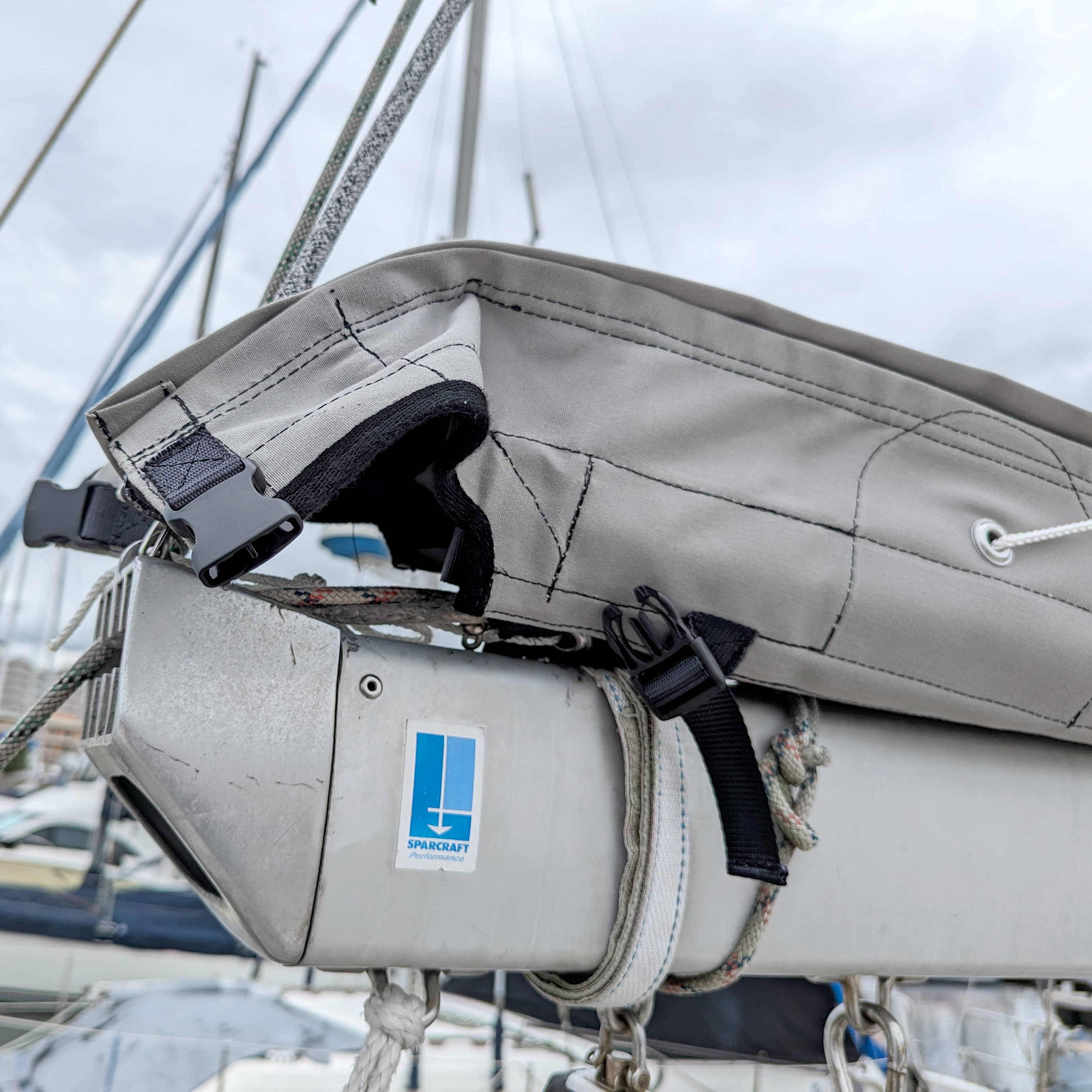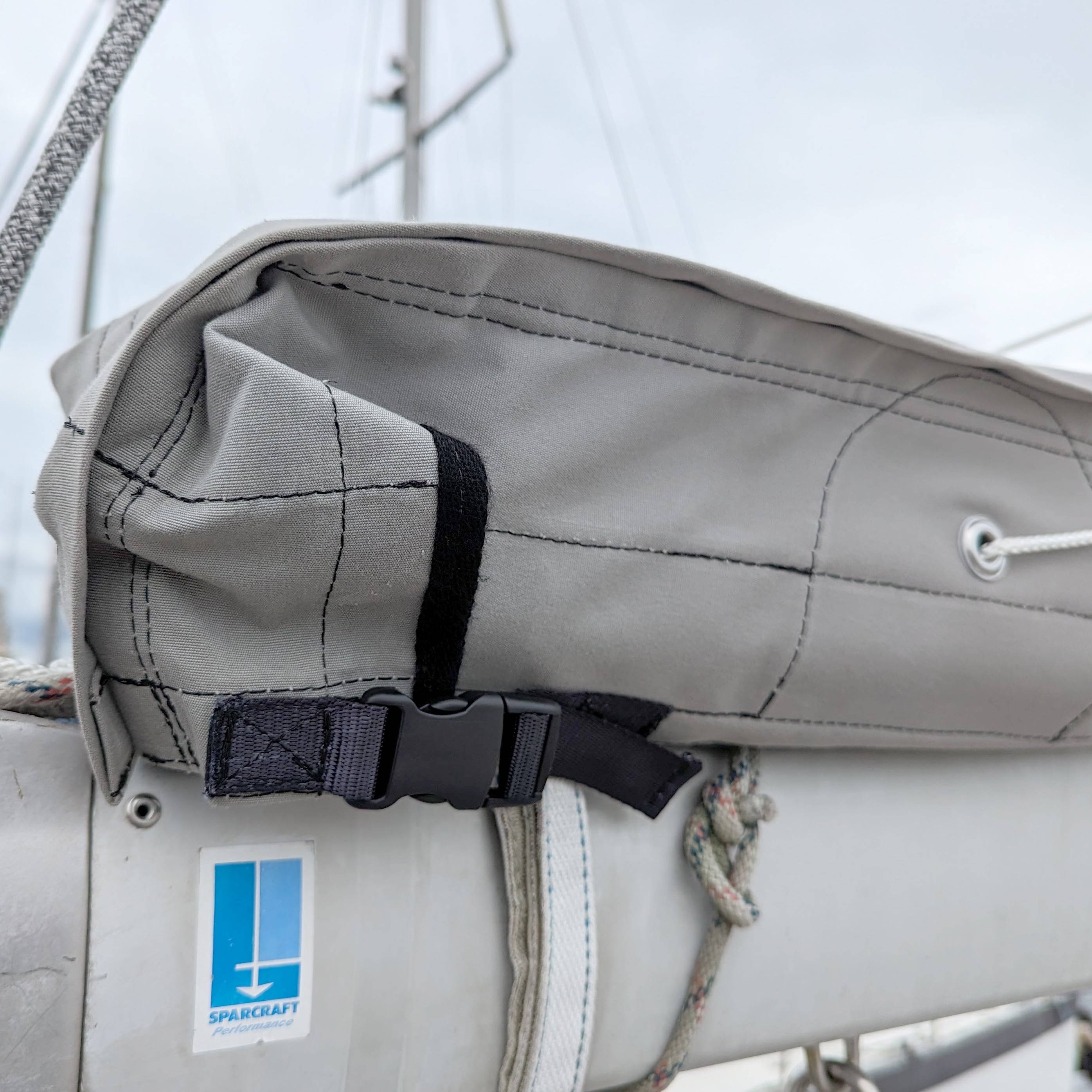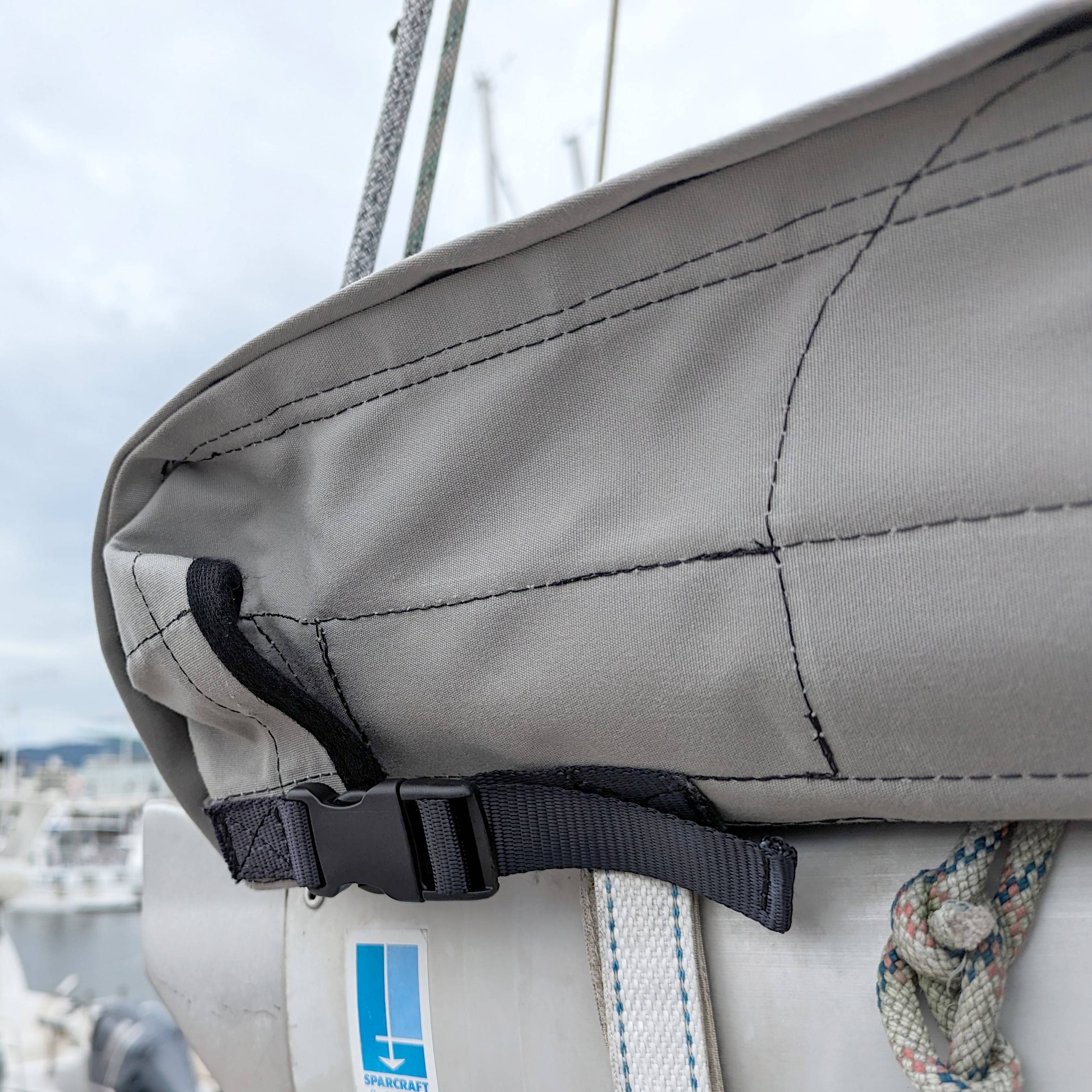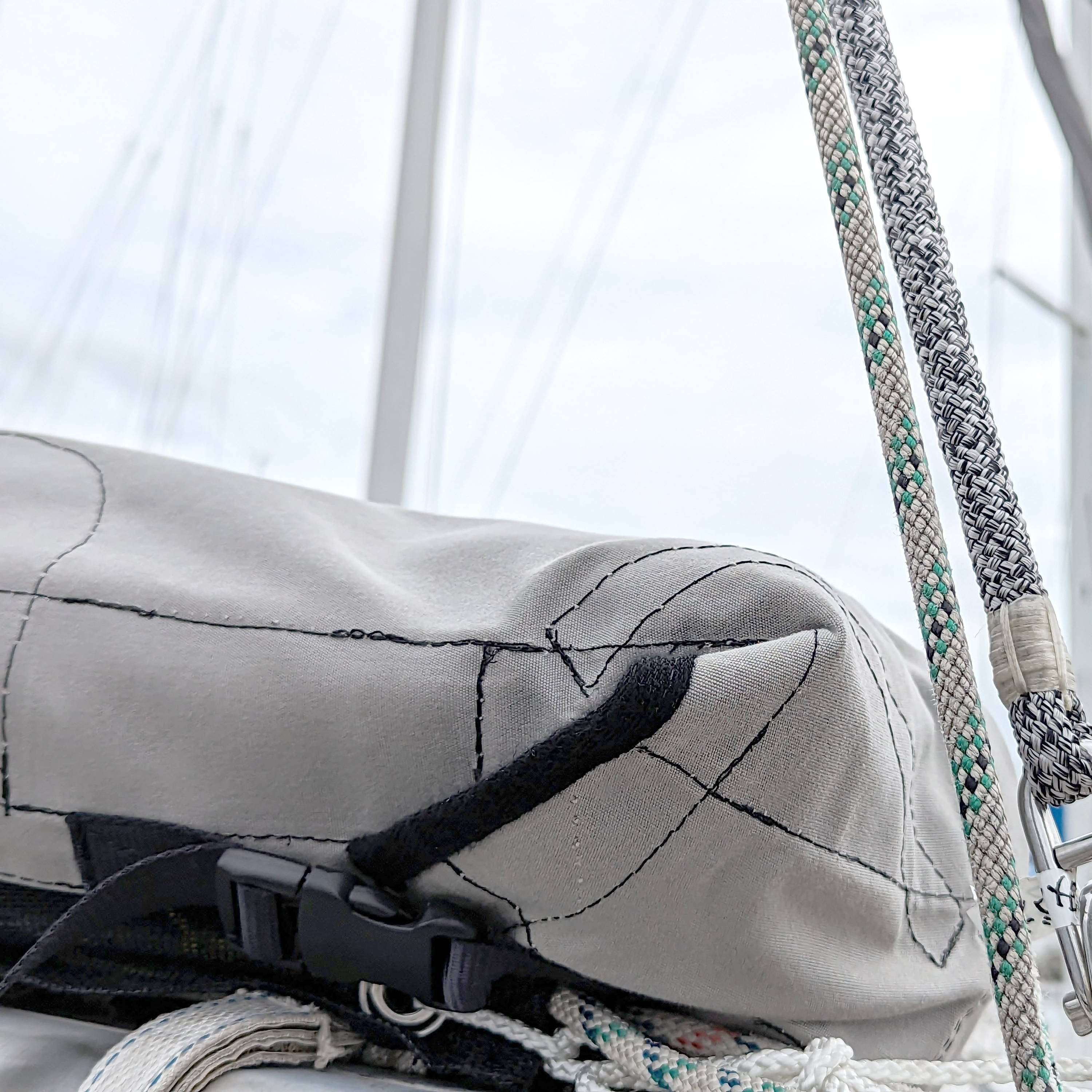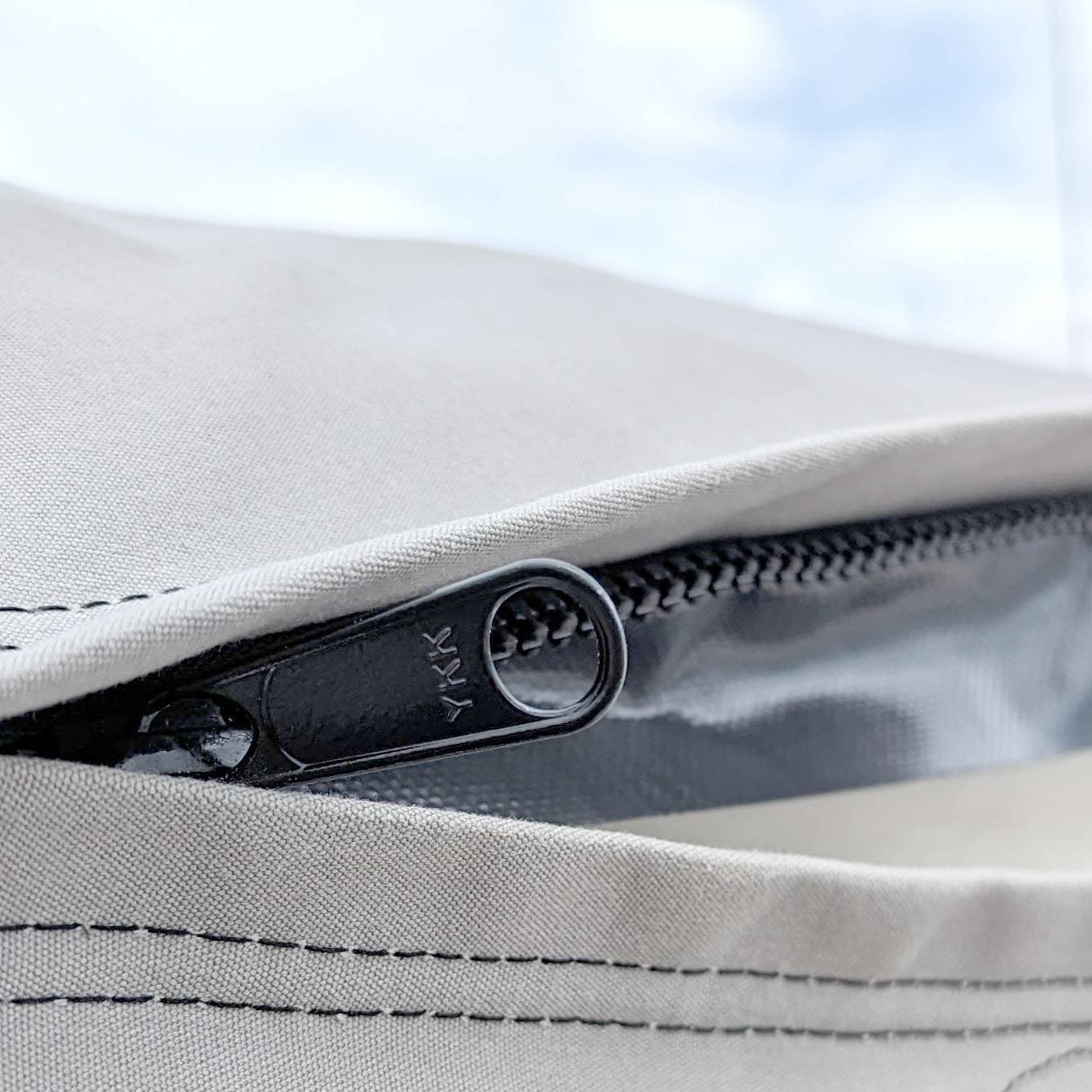 YKK Vislon zipper and quality materials
We use only carefully selected materials for maximum durability and lifespan.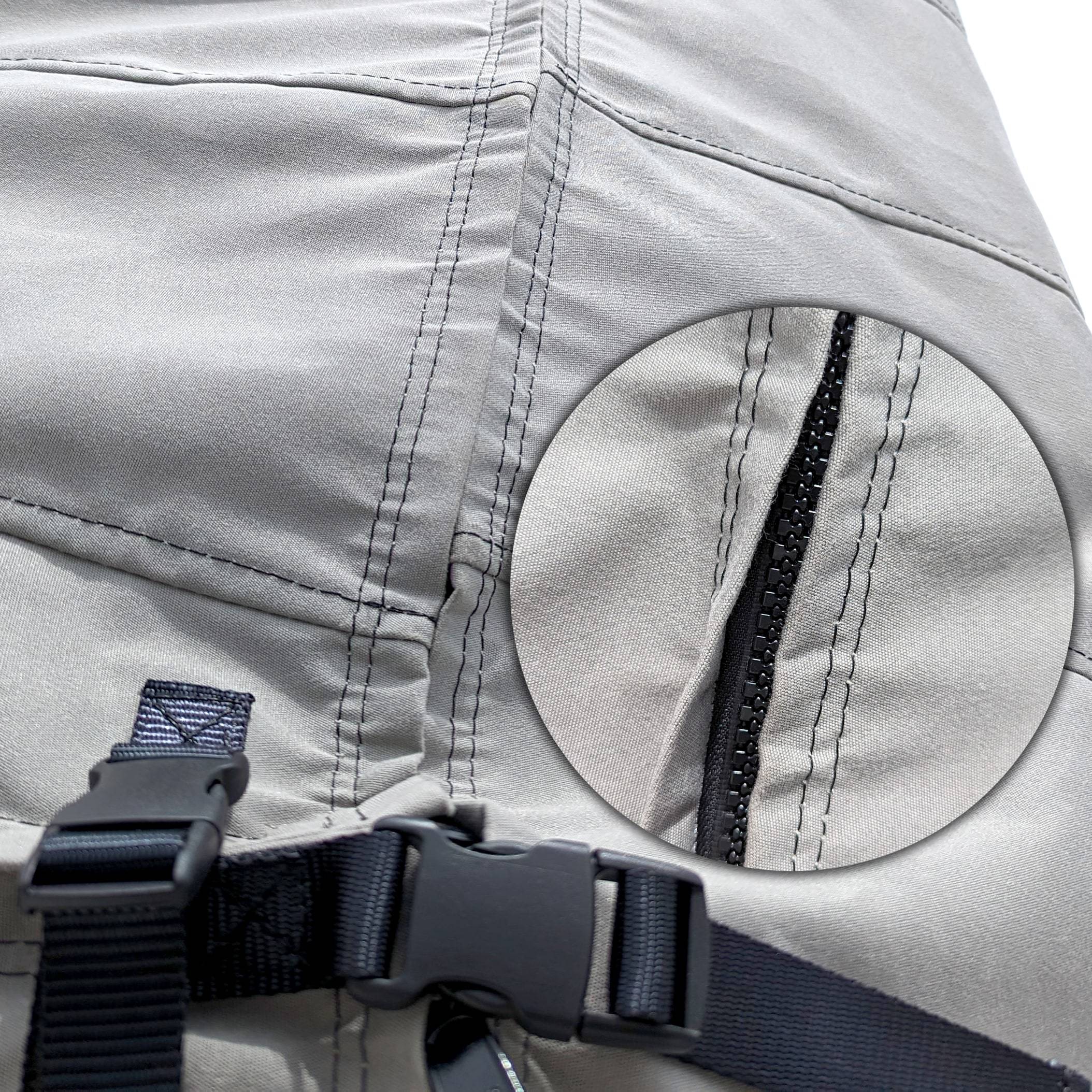 Zipper is hidden in the flap
this feature maximize the service period of zipper.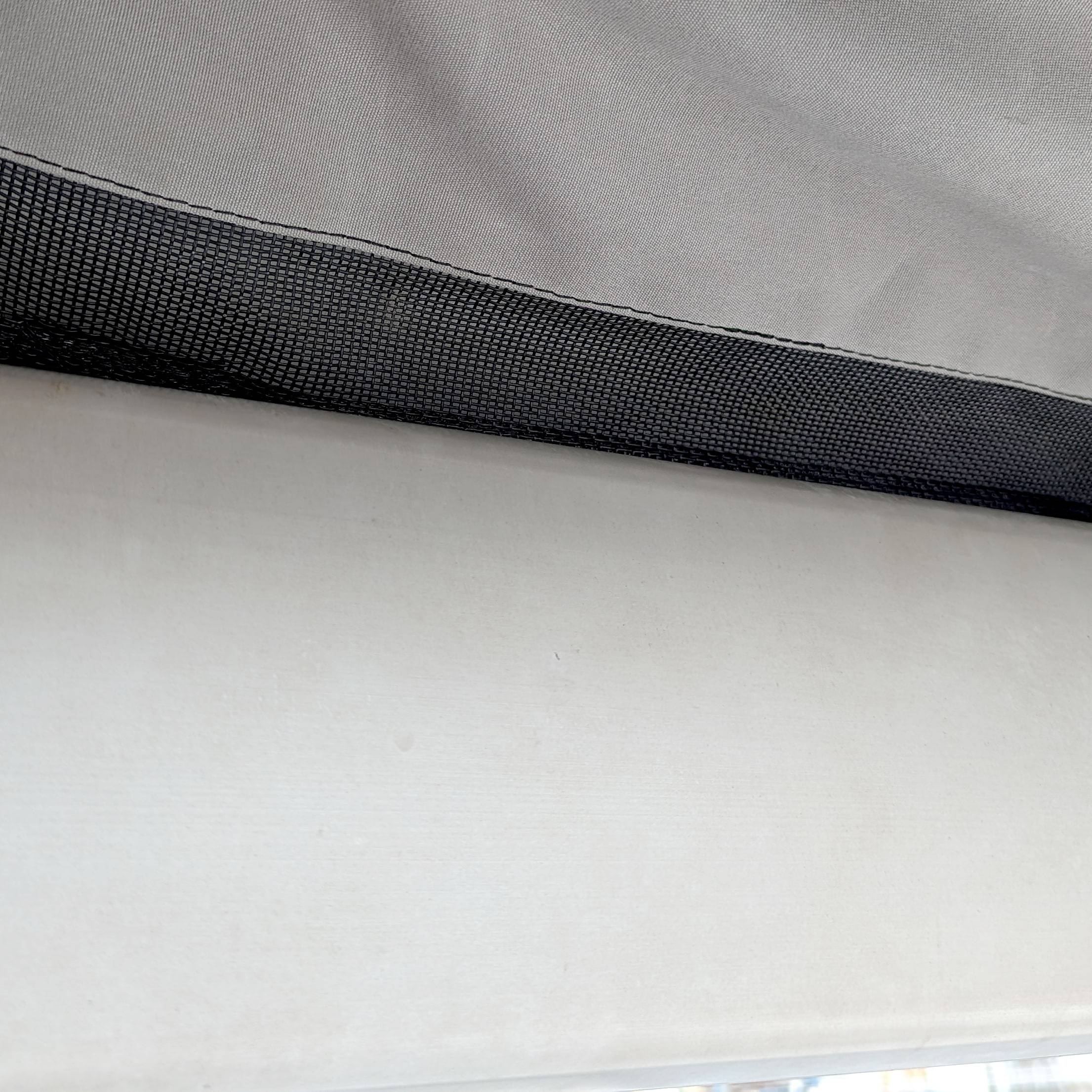 Mesh panel along the foot
Excellent drainage and dryability.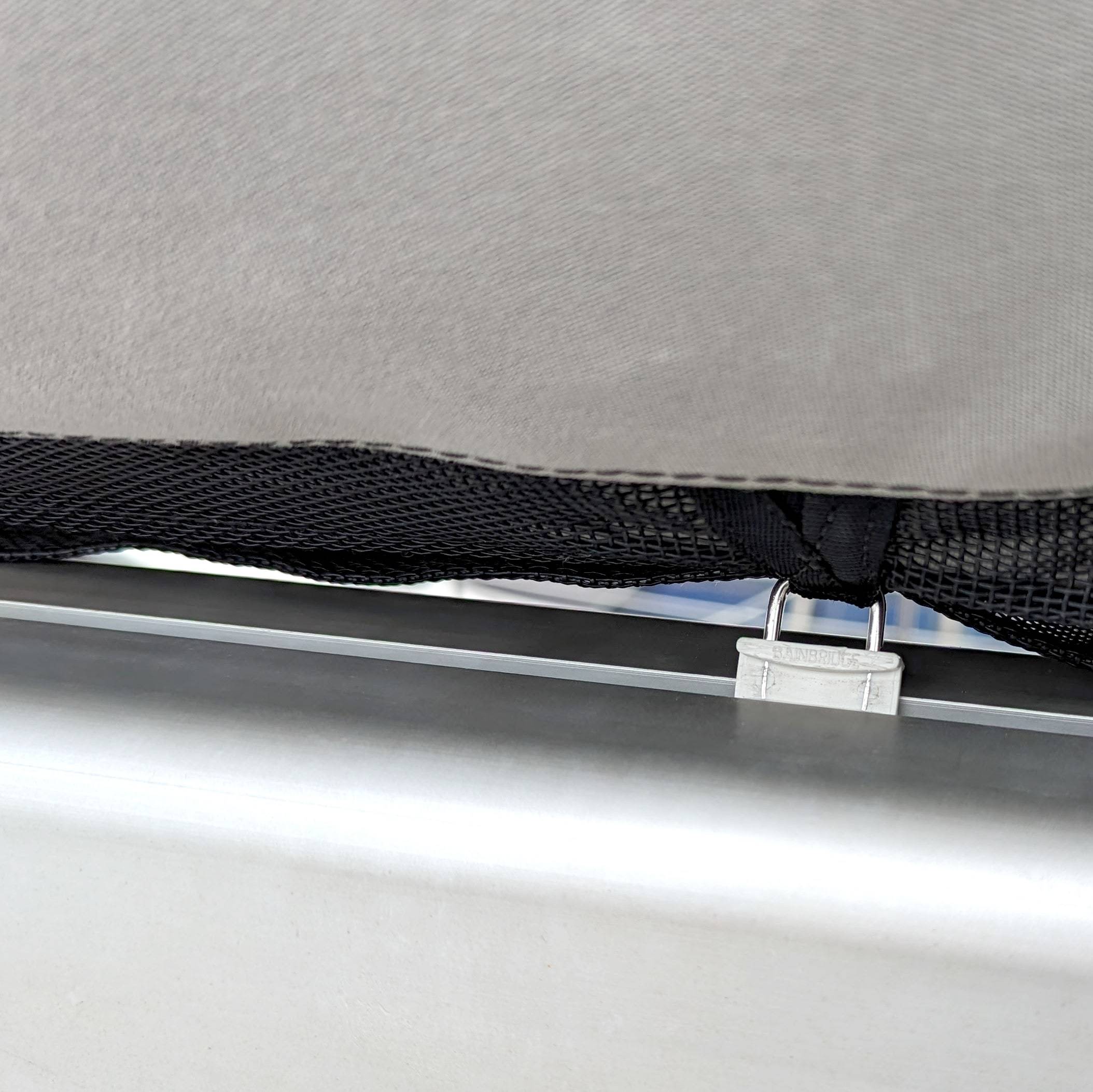 Slides on foot to with gaps
Spacing to allow tying of reef lines to the boom.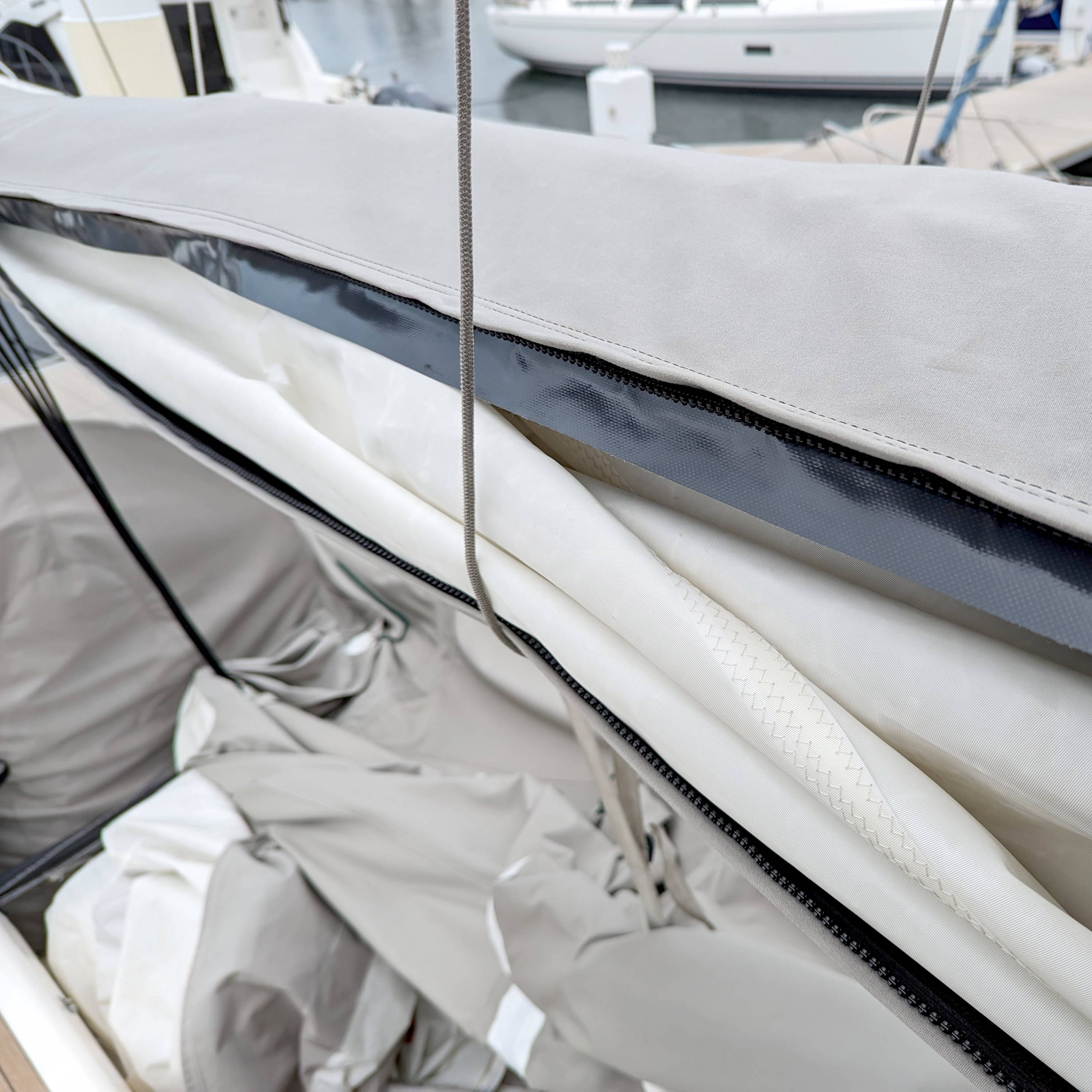 Zipper designed to be one side
Easily accessible to zipper and, with overlapping flap, less water infiltration compared to placing zipper on top.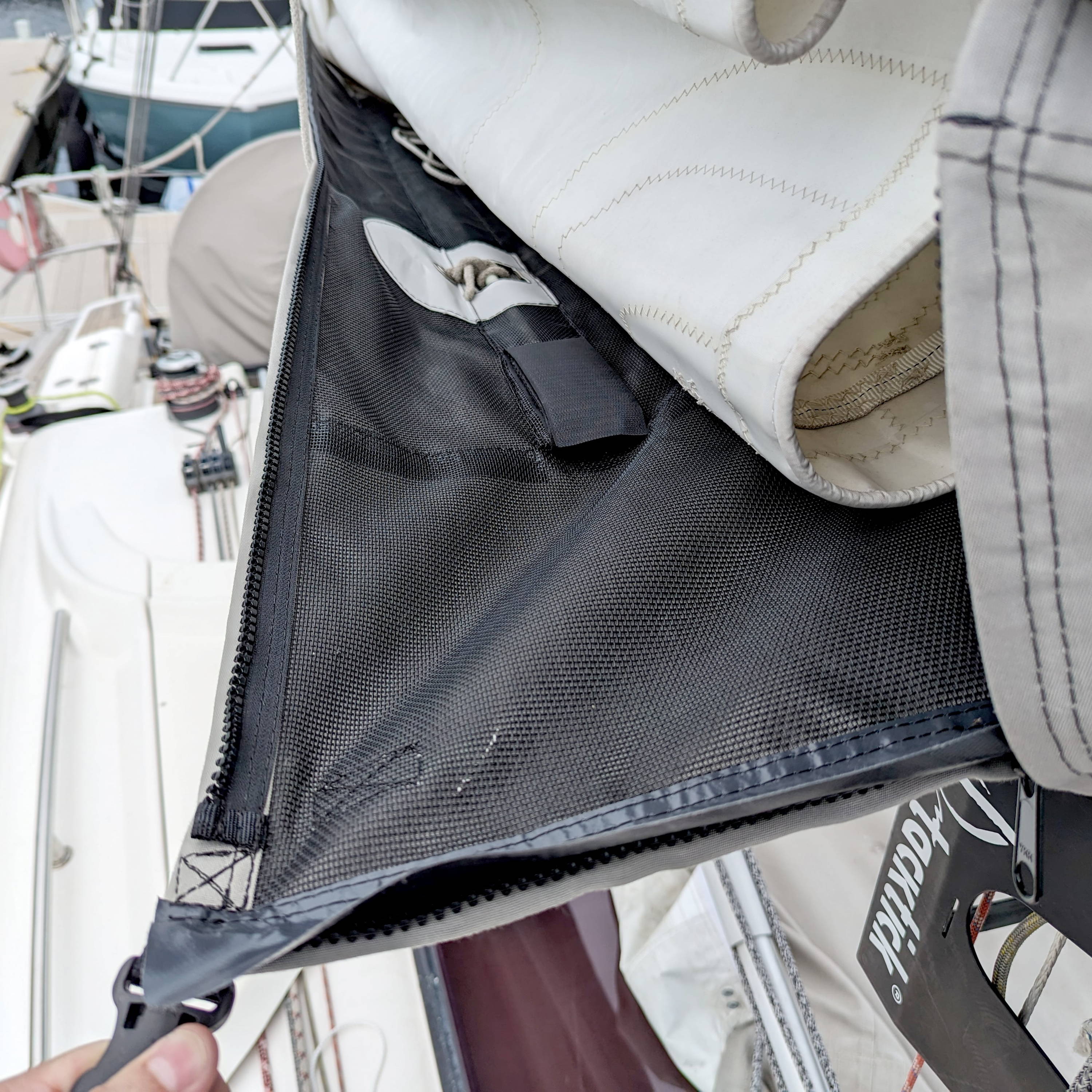 Protects acrylic fabric from wearing, gives high breathability, and makes cover stiff.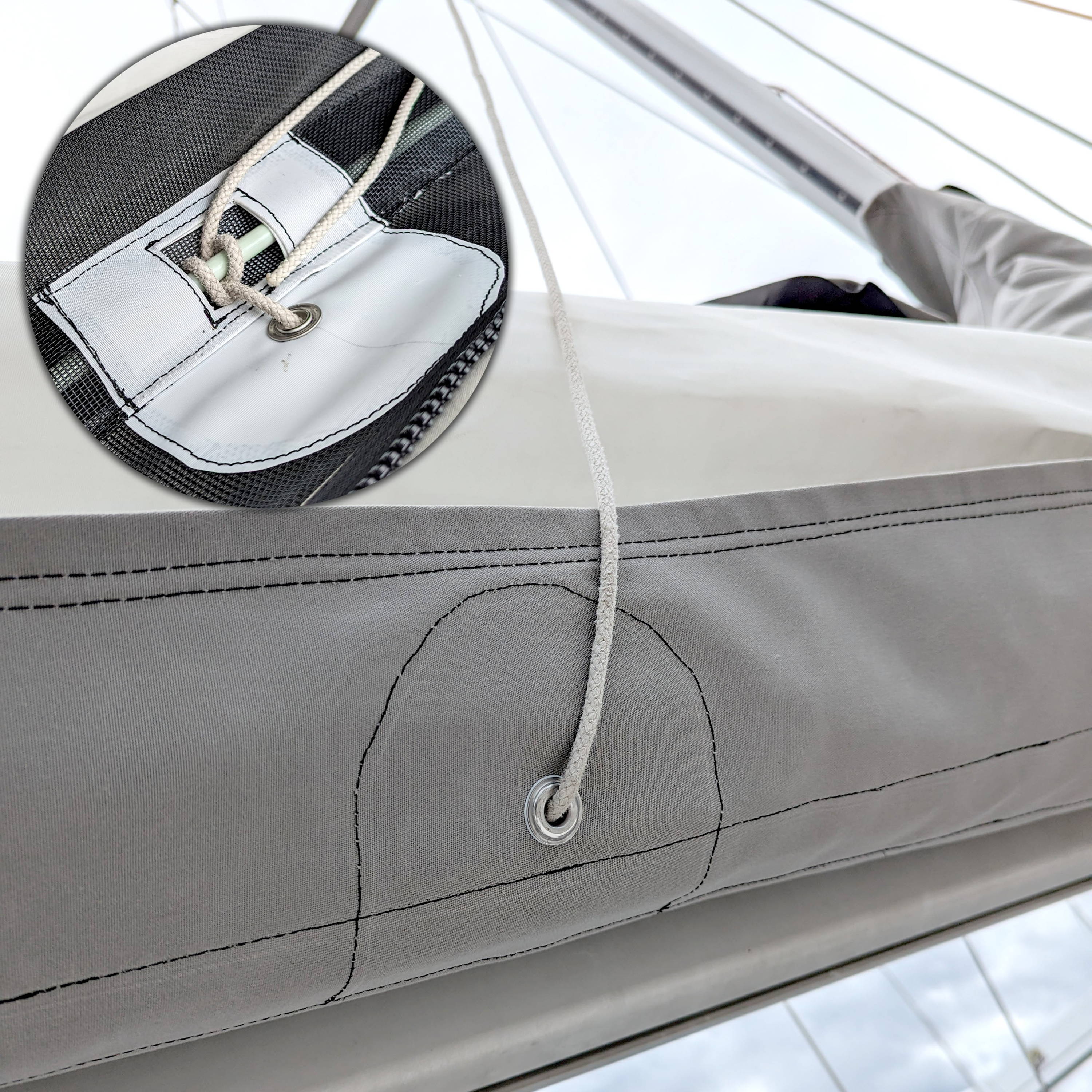 Lazy jack goes thru Rutgerson press ring
Lazy Jacks are tied directly to the battens thru Rutgerson Stainless press rings. No wear on the cover and no exposed webbing to degrade.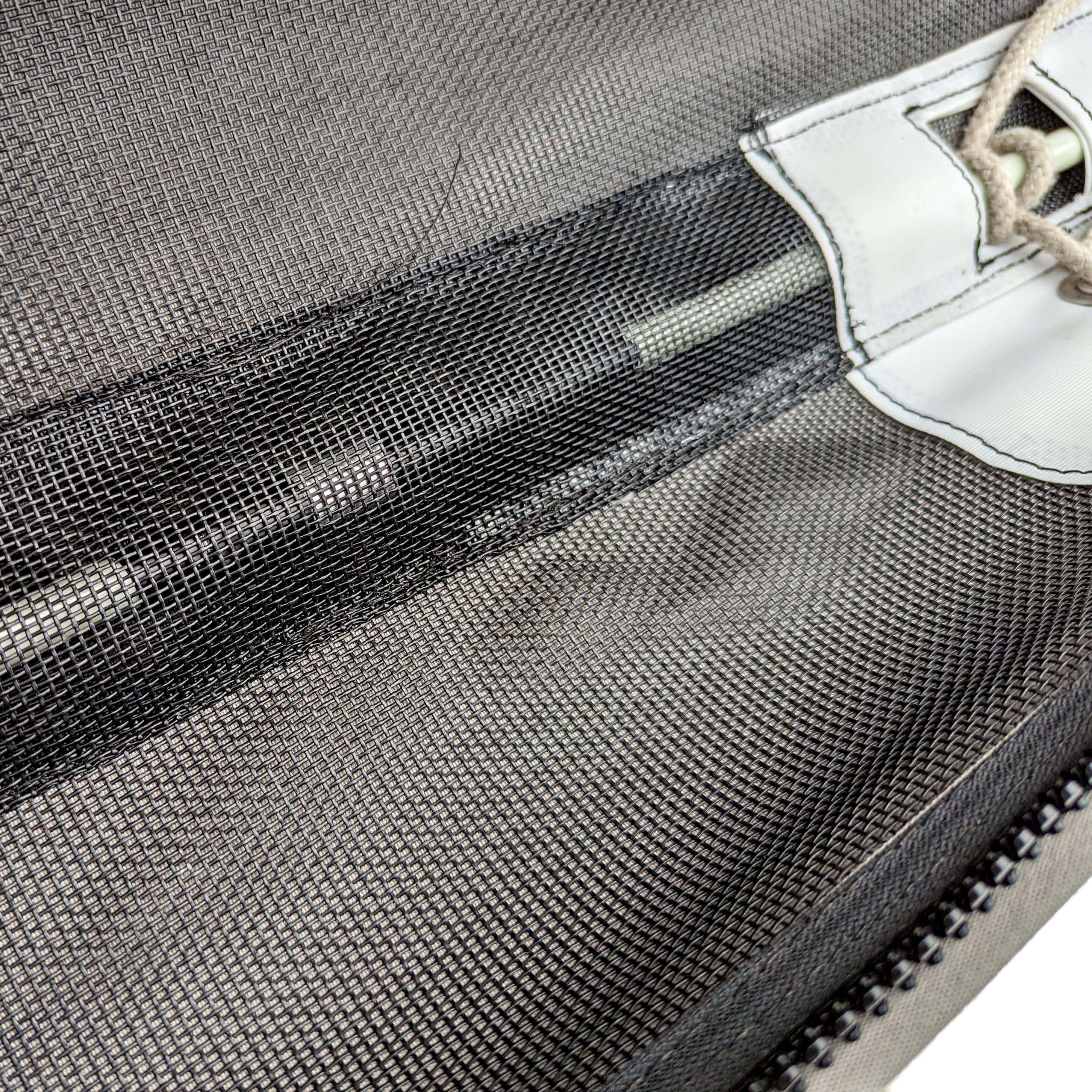 Round Fibreglass battens are supplied in short sections with stainless steel joints for easy transport and storage.